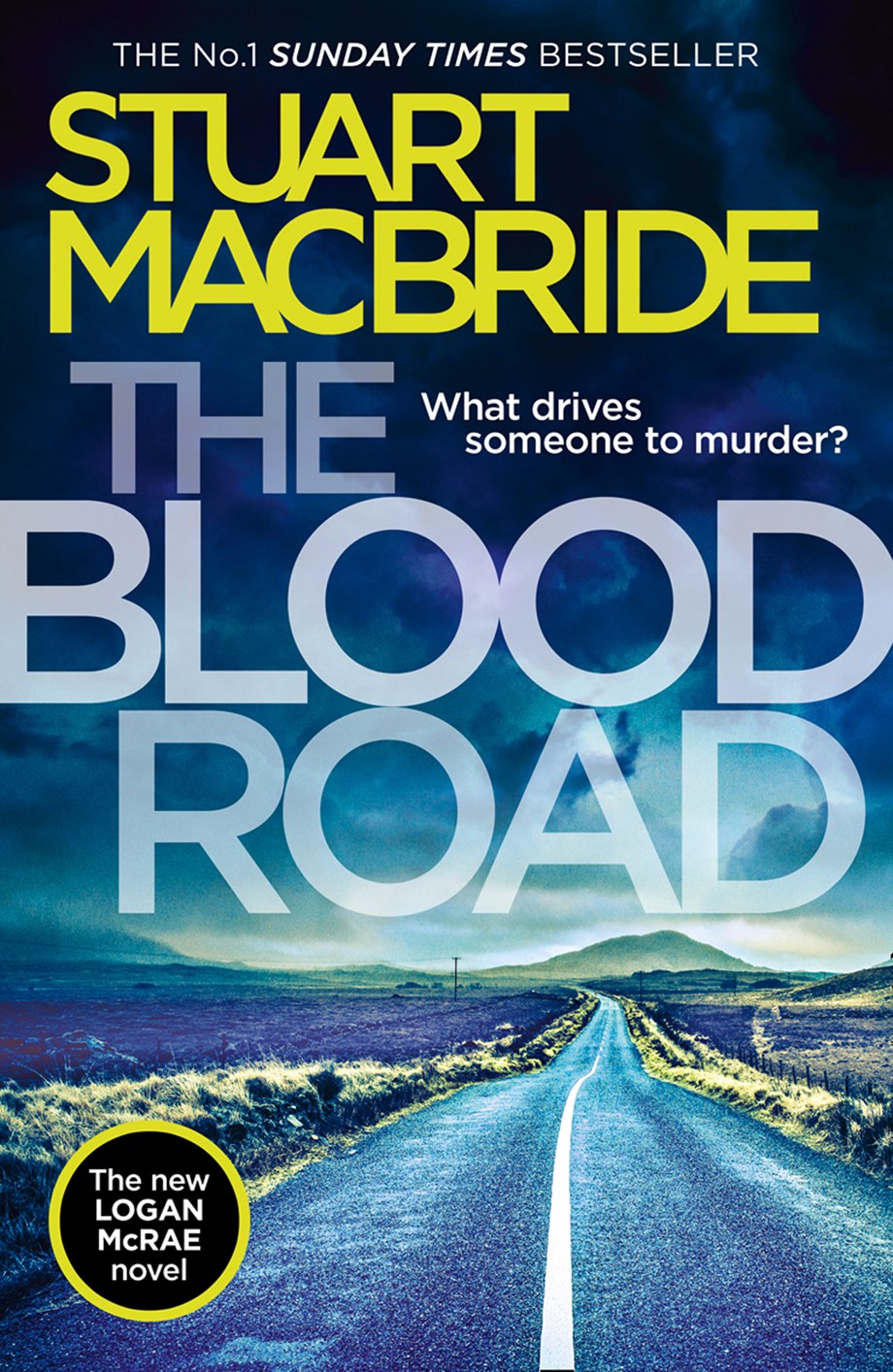 ** My thanks to the publisher for my review copy of this book **
Description:
Some things just won't stay buried…
Logan McRae's personal history is hardly squeaky clean, but now that he works for Professional Standards he's policing his fellow officers.
When Detective Inspector Bell turns up dead in the driver's seat of a crashed car it's a shock to everyone. Because Bell died two years ago, they buried him. Or they thought they did.
As an investigation is launched into Bell's stabbing, Logan digs into his past. Where has he been all this time? Why did he disappear? And what's so important that he felt the need to come back from the dead?
But the deeper Logan digs, the more bones he uncovers – and there are people out there who'll kill to keep those skeletons buried. If Logan can't stop them, DI Bell won't be the only one to die…
My Thoughts & Review:
I have long been a fan of the Logan McRae series that Stuart MacBride writes and make no apology for my excitement when a new book is announced.  It's was safe to assume that the moment I heard about The Blood Road I shouted to friends to share the excitement and preorder a copy before I'd seen the cover or read the blurb!
After the ending of In The Cold Dark Ground, readers were left on the edges of their seats in anticipation of what would happen next with the much loved police officer, wondering whether he would cross to the dark side and join "the rubber heelers"aka Professional Standards.
Despite his move to a new department, McRae is still his usual inquisitive self and is soon questioning why he is present at a road accident until the identity of the deceased is revealed as DI "Ding Dong" Bell, who died two years ago.  The investigation into Bell's apparent suicide and the events afterwards leads Police Scotland on a journey into darkness that will forever change the lives of those involved.
MacBride has the ability to take readers to the edge of their comfort zones with darkness whilst peppering his writing with humour and and dialogue that delights readers, his characters are superbly three dimensional, in some cases relatable, but nothing, and I mean nothing can take the excitement away when you discover one of your favourite characters makes a return in one of MacBride's novels – Tufty!
The subject matter of this latest offering is dark, and at times unsettling but MacBride uses suggestion to create an air of menace and sinister chill that will leech from the pages and leave readers reeling.
As always, these books can be read without having read the series, there is ample detail to give a grounding of the backstories of the characters and their connections but I would recommend reading the series.  The books have continued to get better and better since Cold Granite in 2005 and I cannot wait to see what MacBride has lined up next!
You can buy a copy of The Blood Road via:
About the Author:
Stuart MacBride was born in Dumbarton, near Glasgow and moved to Aberdeen at the age of two. After dropping out of university to work offshore he went to work for himself as a graphic designer, eventually becoming studio manager for a nationwide marketing company. He gave it all up to have a go at becoming an actor, until it became clear to him that he was never going to be good enough to make a decent living out of it.
Whilst progressing through a whole new career in the IT sector, ending up as project manager for a global IT company, Stuart also wrote in his spare time. He is now the No.1 bestselling author of the Logan McRae series and the Ash Henderson series.
His novels have won him the CWA Dagger in the Library, the Barry Award for Best Debut Novel, and Best Breakthrough Author at the ITV3 Crime Thriller awards. In 2012 Stuart was inducted into the ITV3 Crime Thriller Hall of Fame.
Stuart's other works include Halfhead, a near-future thriller, Sawbones, a novella aimed at adult emergent readers, and several short stories.
He lives in the north-east of Scotland with his wife, Fiona and cats Grendel, Gherkin, Onion, and Beetroot, some hens, horses, and a vast collection of assorted weeds..
Social Media links:
Twitter
Facebook
Website